From coming to Mumbai with only Rs 2000 in his pockets to buying his own house in Madh island, Chandan K Anand has come a long way in his career spanning over two decades. The actor is currently seen in the web series, Class and will be next seen in director Siddharth Anand's upcoming biggie Fighter. In an exclusive interview with ETimes, Chandan talked about going through hardships, how he stayed away from the dark side of the industry and his equation with late actress Tunisha Sharma.
Tell us about your role in Siddharth Anand's Fighter?
I am playing one of the fighters in the film. Since it was Siddharth Anand and it is one of the biggest projects next year. So I grabbed the opportunity to star in it. I am yet to begin shooting for the project and I am pretty excited for it. They had seen my work in Gunjan Saxena and they did not feel the need to audition me. So the role is quite similar but a little bigger one. I hope it works for me.
What made you say 'Yes' to Class?
With Sukesh and Motik (producers) sir, I had done my life's first ever project, which was a Doordarshan show called Meher where I played the role of Ali. After 18 years, they called me for this Sooraj Ahuja's role in the series. And I am thankful for Aushim sir and for their vision in me. They picked me among other actors and people are now saying that no one could have done the role better than me. There can't be a better complement for an actor than this.
So what kind of message this series is trying to give to the society?
Class is a reflection of today's time. You may like it or dislike it because it is bold but this is the society what we have heard and seen about. Some people may say that it is too much, this can't happen. One might say that it is ahead of its time but there are youngsters who are all into drugs and other negative stuff. But this show is nowhere endorsing anything which is being shown. All the characters are going through a turmoil and sufferings because of their own wrongdoings. They all are screwed, their relationships have gone for a toss and nobody is happy in their lives. So it tells you that you should not get into this dark life and makes you aware of its consequences. I must appreciate all these young actors for portraying their roles convincingly.
Have you ever witnessed the industry people getting into drugs and other obnoxious things in your career of two decades?
Some people have tried to push me into it but I strictly said no to it. Those who want to, they get into it. I stay away from all such things. I had once gone to a festival where people were only doing drugs. I was shocked. So I left that place and went to explore old heritage buildings there. And it happens everywhere, even in corporate cultures. I have seen its mishaps happening. So what is the point of addicting yourself to these recreational stuffs.
Tell us about the time when you first came to Mumbai.
I had zero connection in the industry. When I came to Mumbai in 2004, I had Rs 2,000 in my pocket. I was staying at my dancer friend's house where 4-5 people were already living. I picked up my stuff and left that place. While I was standing near the Mahakali theatre, one of my juniors asked me to come to his place. It was a 1BHK and one of them was casting director Vikas Gupta and the other was Deepesh Bhan while the rest of 3-4 people went back to Delhi. These were my roommates. After surviving in such conditions, I have now come a long way. Now I have my own house in Madh island and I'm getting enough work. It's a blessing and a good journey.
How do you manage to work across mediums, be it ads, OTT, TV or films?
I am just 42 right now. I am full of energy and passion. I want to work 365 days a year. If superstars like Shah Rukh Khan and Salman Khan are doing so much work, why should I be doing any less? So I decided to work in all mediums because I needed money to survive in this industry. I am in a pretty good place right now. It is a very big thing to have a permanent roof over your head in a highly expensive city like Mumbai. I have really worked very hard for it. Now, I want to aim for bigger, meaty roles, with big directors and production banners. I want to be in the lead now and bring out my best performances.
Have you auditioned for big roles?
I keep auditioning for it. But everything boils down to the actor's popularity. It is just because of the rise of OTT platforms that we have started getting good roles. Earlier, I used to get disappointed when people would pick someone else because of their popularity and not because of their skills. But now I have choices to work across all mediums. I am working nearly 200 days a year. So it has stopped bothering me. I have lost both my parents. I am unmarried. I have no one to look back. So whatever work comes my way, I go for it. But you should be able to enjoy the work you are doing. That's very important.
Do you feel the need of having a partner in life?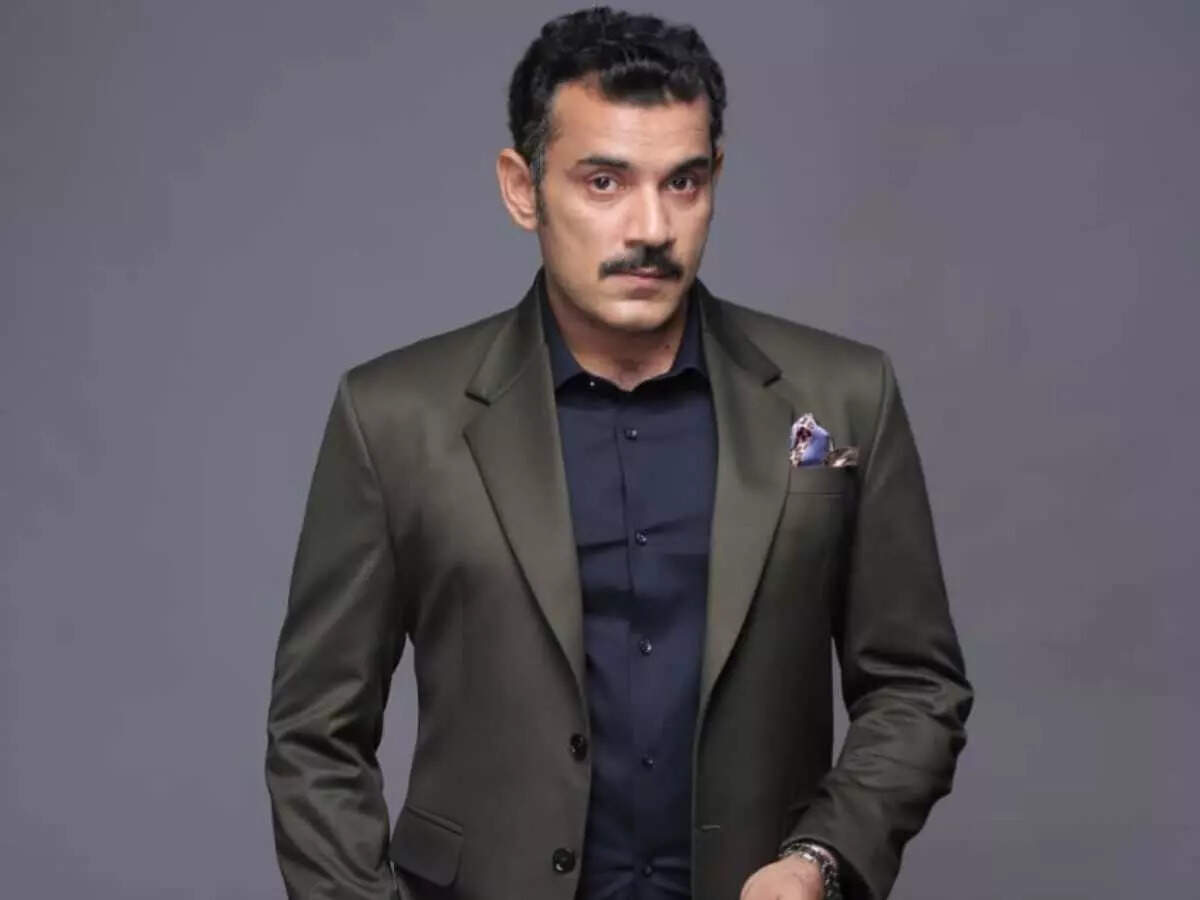 There have been several times when I felt that it should work out with the person but it never did. I even showed my hand to a pandit and he said, 'Shaadi to likhi hi nahi hai (laughs)'. So I thought why should I worry about it. Now, I have come to a stage where I don't want to get into any kind of relationship for at least two years. I just want to completely focus on my work because relationships are very time consuming. I am old school so I want that kind of a person, who I can blindly trust and feel secure in life with.
You have been working in Alibaba for a long time now. When Tunisha Sharma's incident happened, were you present on the sets that day?
No. Not that day. I was present there one day before it took place. She had come to my room, we were laughing and having fun. She used to call me Mamu Jaan. We really had a good rapport. Although I was her senior, we used to chat a lot. But the way it has happened, it was really shocking for me. I felt very sad. I just wanted to see her once and I saw her at the cremation. She was a very jovial person, hamesha hasti khelti, full of energy.
I don't think Tunisha was in depression or anything. Wo to ho gaya bachkana uss bachhi se. Ek 19-20 saal ka bacchha kya jane aur kya kare. She was a very strong girl. Ladka bhi bohot acha tha and Tunisha really loved him a lot. Sheezan Khan was also a sweetheart. When she was around, I used to ask her how he is and she used to say, 'He is very sweet, he is very nice.' And it was more than enough for me. What more will I ask her about it? Woh pyaar kya tha, kya nahi, sare sawaal, sare jawab, usike sath reh gaye.
After the incident, I realised what an actor can go through inside him. When you get stardom, you cannot enjoy things like normal people. Even your friends stop reaching out to you thinking they are big stars now and must be busy. If you are into the shoot and you missed their calls, the other person thinks that they are avoiding you. Your life becomes very fragile and vulnerable.
I just feel young people should not give in to the peer pressure to keep up with the constantly changing trends in the society. It can be anything from trying to always look good or being in shape all the time.
#Class #actor #Chandan #Anand #people #push #drugs #strictly #Exclusive #Hindi #Movie #News