Cricketer Hardik Pandya and model-actress Natasa Stankovic renewed their wedding vows in a Christian ceremony on Valentine's Day in Udaipur, Rajasthan. They floored their fans with dreamy pictures from their wedding. The couple along with their son Agastya have now returned to Mumbai and they were smiles upon their arrival at the airport.
Both Hardik and Natasa were dressed in their track suits. As the couple exited the airport, they were greeted by the paparazzi. They happily obliged for photographs before getting inside their car. The two certainly looked happy together.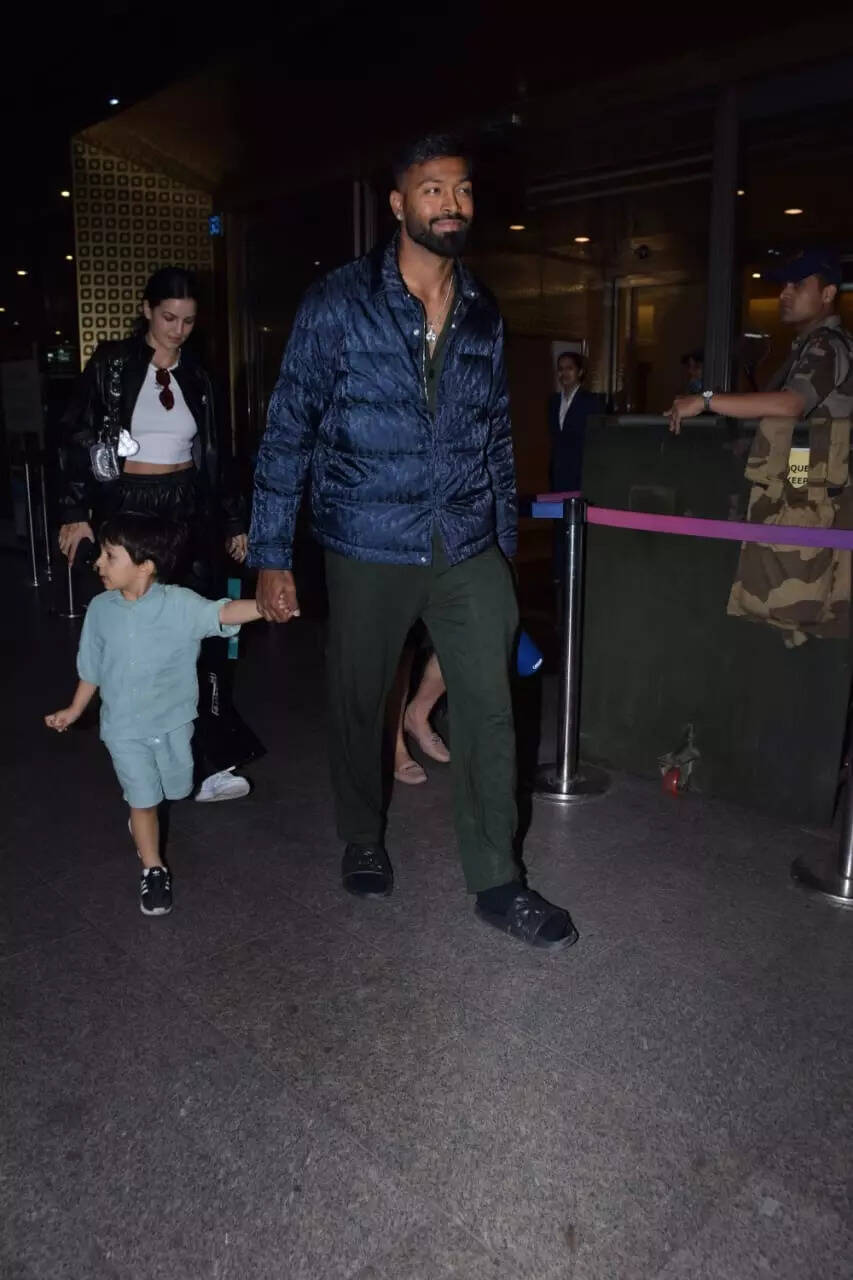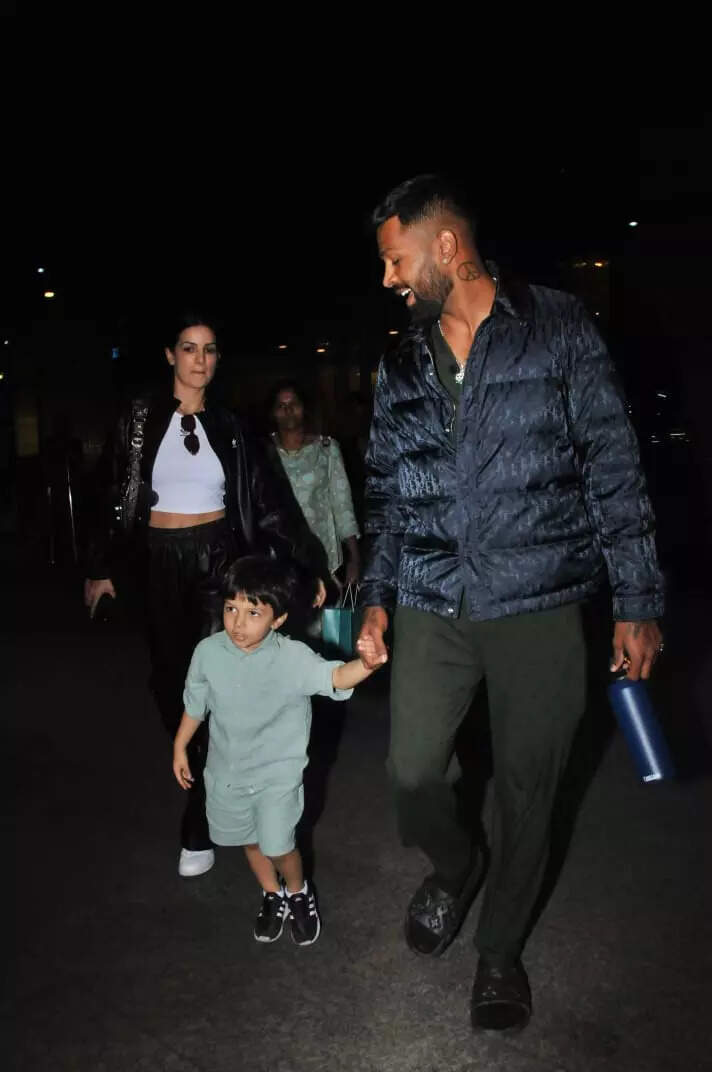 Sharing their wedding pictures, Hardik and Natasa had captioned them, "We celebrated Valentine's Day on this island of love by renewing the vows we took three years ago. We are truly blessed to have our family and friends with us to celebrate our love."
While Natasa was dressed in a white gown along with a pearl necklace while tying her hair in a bun, Hardik looked dapper in a black suit. The couple were seen sharing a passionate kiss. They were also seen xchanging kisses with their son Agastya. In the pictures, Natasa was seen walking down the aisle with her father and posing with bridesmaids and groomsmen.
Hardik and Natasa got engaged on January 1, 2020, on a cruise before tying the knot during the COVID-19 lockdown. They married in an intimate wedding on May 31, 2020. The couple was blessed with a son Agastya in July 2020.
#Hardik #Pandya #Natasa #Stankovic #return #Mumbai #renewing #wedding #vows #Udaipur #Hindi #Movie #News