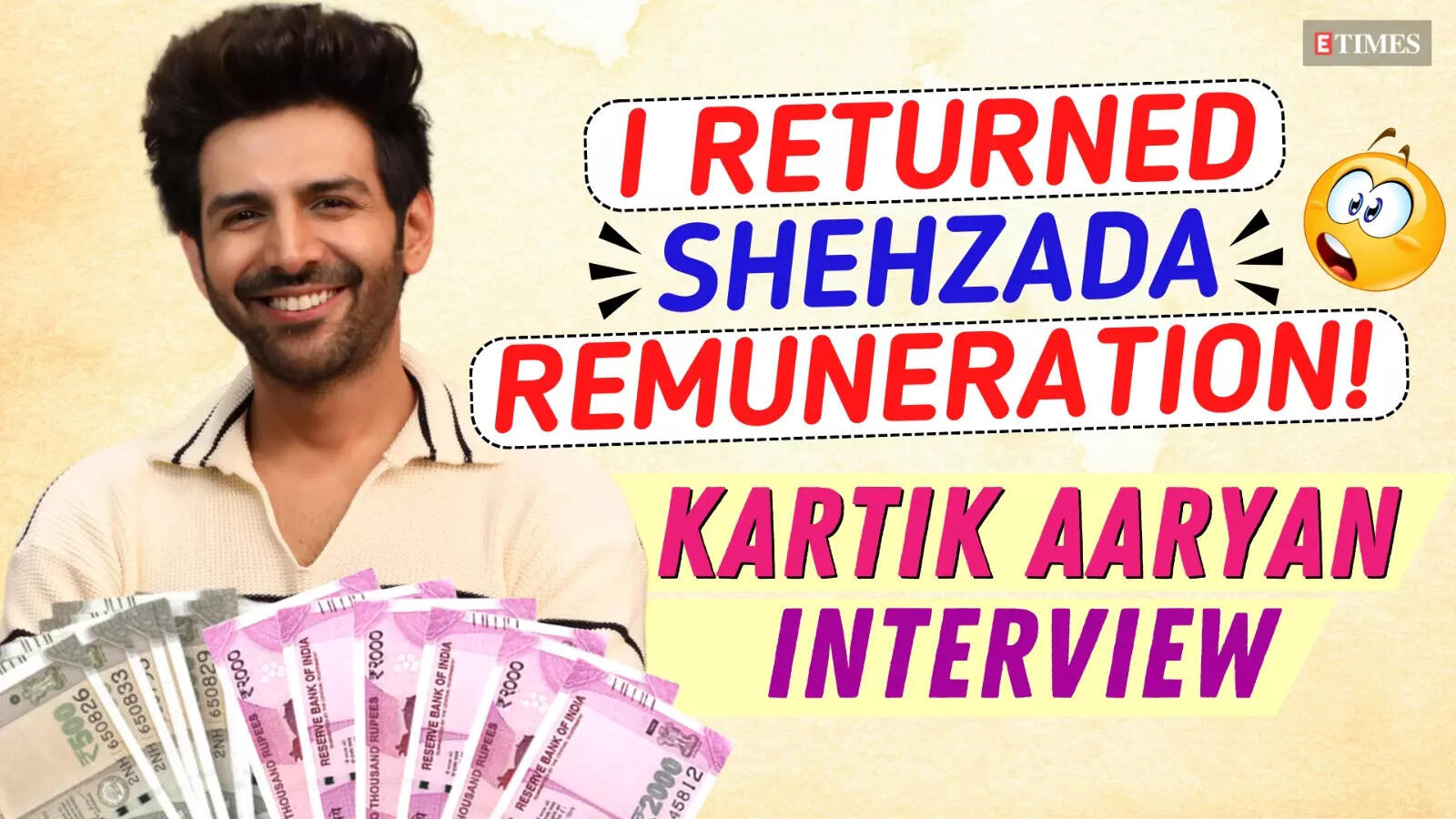 This afternoon as the media watched the film 'Shehzada' in a higher storey of T-Series Tower, its leading man Kartik Aaryan settled down in the basement for just two interviews, one of them being with us (ETimes). The actor has been on a roll since quite some time now and there was a lot to ask him about his forthcoming film and his journey. During the conversation, we stumbled across a big news peg.
We learned that Kartik was not on board for this film as a producer, originally. So obviously, he had taken his acting fees. Later, it was required for someone to step up and Kartik pitched in as a producer. The actor went on to return his remuneration! "I returned the remuneration," he confirmed. Click below to see the FULL INTERVIEW IN VIDEO:
We spoke to Kartik on a host of things. Is he getting good sleep, now that 'Shehzada' is just a few hours away? What does he feel about his journey when he keeps his head on the pillow at night? Having tasted success, has he become superstitious?
Is he a rebel out to prove his detractors wrong? Kartik nodded, "Yes, I am a rebel. Main sunta sabki hoon lekin karta apni hoon."
Would he term it as unfair if the yardstick of the quantum of 'Bhool Bhulaiyaa 2' success is taken as the yardstick to judge 'Shehzada'?
'Shehzada' has Kriti Sanon as Kartik's leading lady and Paresh Rawal and Ronit Roy play very important roles in it. The film is jointly produced by T-Series and Aman Gill and directed by Rohit Dhawan.
#Kartik #Aaryan #Interview #returned #Shehzada #remuneration #Exclusive #Hindi #Movie #News